Sydenkoulu
Place of Becomings
A living community of creative mutual learning that supports the diversity of all life.

Luovan kanssaoppimisen elävä yhteisö, jonka tavoitteena on tukea kaikkea elämää.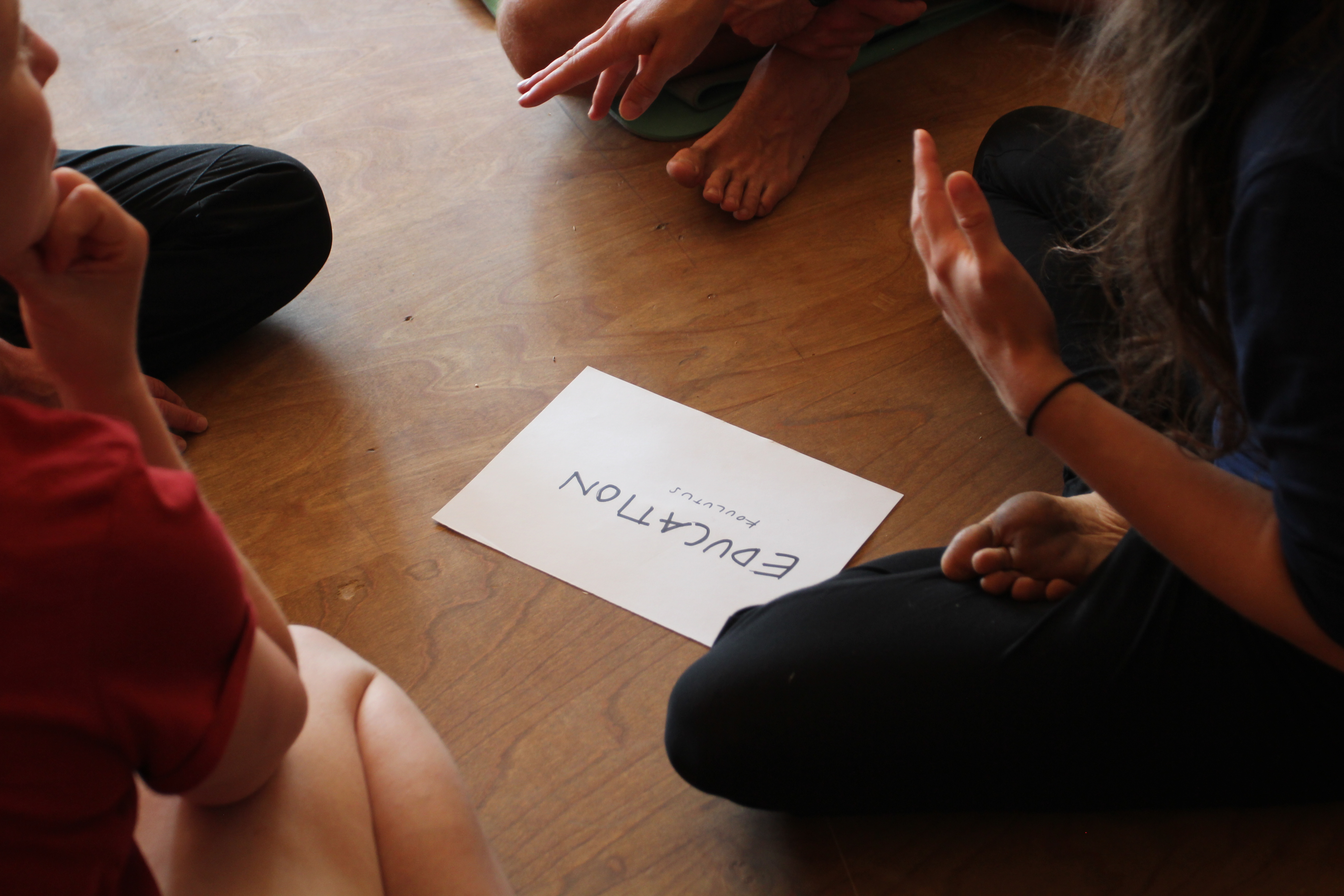 Photos: Ville Kurki & Karoliina Korvuo
'Sydenkoulu is a glimpse of collective minded human beings that gathered and shared their colors, created a wholeness.'
- Talisa D.
'Viikko oli hyvin järjestetty, sisältö puhuttelevaa ja ajatuksia ja tunteita herättävää, organisoijilla tuntui pysyvän hyvin langat käsissään ja Kesäkoulun osallistujat olivat tosi valloittavia ja ihania tyyppejä jokainen. Tuntui turvalliselta ja voimauttavalta.'

- Tiina

'Sydenkoulu is an amazing creative space for individual and communal growth. An inclusive, non judgemental safe space. The communication culture, support and sharing is something very special!

Program of Summer School was diverse and interesting. The different workshops went together very well throughout the week creating a red thread journey for body, mind and spirit. Mutual learning at its best.
Sydenkoulu is a warm and inspiring community. I highly recommend Summer School for anyone the least bit interested.'


'Sydenkoulu is a bunch of big hearted sensitive geniuses who created a space where I felt safe to process and learn about myself, others and in general how to sustainably explore and enjoy life.'
- Atte M.