KESÄKOULUNEN *
LITTLE SUMMER SCHOOL




Oletko valmis ottamaan seuraavat askeleet kohti syvästi kestävämpää elämää?





Kauan eläköön Kesäkoulunen.

Haluamme kutsua sinut mukaan viikon mittaiselle aikuisille suunnatulle oppimismatkalle, jolla tutkimme kestävämmän elämäntavan vaatimuksia eri näkökulmista. Viikon ohjelmaan on suunniteltu intensiivisemmän oppimisen lisäksi tilaa juhlalle, levolle, pysähtymiselle ja oman elämäntavan pohtimiselle.


Pyrimme luomaan kokeellisen ja monimuotoisen yhteisönä koettavan tapahtuman, jossa vertaisoppiminen on yhtä tärkeää kuin ohjaajan antama panos. Kesäkoulunen on tila, jossa jokaisen tarpeet otetaan huomioon. Viikon aikana ohjattu ohjelma vie meidät tarkastelemaan yhteyksiämme muihin (sosiaaliset rakenteet, yhteisöelämä, resilienssi) ja itsenäisten kehollisten ja rituaalisten prosessien kautta kirkastamaan unelmamme koulusta lähtiessämme.


Tapahtuman aikana järjestäjät, kokit, Kukoistuslaiset, työpajaohjaajat, osallistujat ja paikallinen ekosysteemi muodostavat väliaikaisen yhteisön, jossa jokainen kantaa vastuun yhteisestä turvallisuudesta ja hyvinvoinnista. Ohjatun ohjelman ja Aamutunnin lisäksi aikataulussa on Open Space, jossa kuka tahansa tämän väliaikaisen yhteisön jäsenistä voi jakaa osaamistaan halukkaiden kanssa. Ja sauna lämpiää tietenkin usein! Aktiviteetit tapahtuvat pääosin luonnossa ja ryhmätilanteessa.




Viikon ohjatut työpajat on rakennettu muutaman pääteeman ympärille.

Yksi näistä teemoista on rituaali, jonka kautta tutkimme yhteyttämme ympäristöön. Tulemme tutuiksi animismiin (kaikki on elävää) perustuvan shamanismin ja rituaalien luomisen perusteiden kanssa. Toinen teema on ilmaisu, jossa keskitymme yksilöprosesseihin ja vahvistamme itsetuntemusta, sekä intuitiota. Pohdiskelevien ja somaattisten menetelmien kautta tulemme syventämään tietoisuuttamme kehon materiaalisuudesta sekä tietoisesesta mielestä ja alitajunnastamme. Sosiaalisia rakenteita opiskellaan tapahtuman alussa sekä päivittäisessä leirirakenteessa. Leikkien ja ryhmätyöskentelyn kautta tutkimme millaista on olla osana yhteisöä ja kuinka yhteisön tunnetta voidaan tarkoituksellisesti luoda. Viikon lopulla aloitamme yksilöllisten löydöksiemme ja yhteisten oivalluksien keruun yhteisissä integraatioon ja kasvavaan ymmärrykseen pyrkivissä sessioissa. Lopulta tarkastelemme mitä Kesäkoulunen paljasti meille elämistämme ja suunnittelemme seuraavia pieniä kestäviä askeleita, jotka tuovat konkretiaa unelmiimme.







Are you ready to take action towards a more deeply sustainable living?






Here comes the Little Summer School.

We would like to invite you for a one-week long learning journey for adults where we explore the requirements for a more sustainable lifestyle through various perspectives. The weekly schedule is designed to give space for both intensive learning and celebratory integration, with moments for rest and stillness.


We are interested in creating an experimental and transdisciplinary space which is experienced in a community, where a guide's input is equally important to peer learning and where everyone's needs are considered as we move through the week. The guided program takes us from recognizing that we are here together (social structures, community life, resilience), through individual processes in body-based and ritual work, into clarifying our dreams as we leave the school.


During this gathering organizers, cooks, Kukoistus community members, guides, participants and the local biome will form a temporary community where each will hold the responsibility for general well-being and safety. Apart from scheduled workshops and guided Morning Hour, there will also be time for Open Space where any community member can share their know-how with others. And a frequent sauna, of course! The activities happen mostly in nature, in a group setting.




The workshops are built around a few main themes.

One of them is ritual, through which we explore our connection to the surroundings. We will familiarize ourselves with the basics of shamanism and the creation of rituals, which are based in animistic world view (all is alive). Another theme is expression where we focus on individual processes, strengthen self-knowledge and intuition. We will be moving through contemplative and somatic practices intended to deepen the awareness of the materiality of the body and the conscious and subconscious mind. The studying of the social structures will happen in the beginning and continue in the daily structure of the camp. Through games and group work we explore what it is to be part of a community and how the sense of community can be intentionally built. In the end, we will begin to harvest our findings in collective sense-making and integration sessions, and make plans on how to continue what Kesäkoulunen revealed to us in our lives outside of it - concretizing our dreams.


Ehdotus aikatauluksi
(Osallistujaryhmä päättää ja voi muuttaa aikataulua viikon alussa niin halutessaan)
Suurin osa Kesäkoulusen päivistä noudattaa säännöllistä rakennetta:
8-9
Aamutunti (ohjattu)
9-10
Aamupala
10-11
Aamutärkeät
11-13
Työpaja
13-14
Lounas
14-17
Työpaja
17-18
Päivällinen
18-20
Vapaa tila / Tarvetunti
20-22
Sauna +
iltapala
Poikkeukset rakenteeseen:
2.8. maanantai → laskeutuminen
klo 15 saakka - saapuminen
avauspiiri
esittely ja yhteisön rakenteet
Kulttuurikollektiivi Kukoistuksen esittäytyminen
3.8. tiistai → istutus

4.8. keskiviikko → kasvu

5.8. torstai → kasvu

6.8. perjantai → sadonkorjuu

7.8. lauantai → juhla
juhlallinen seremonia
rento juhla-illallinen
8.8. sunnuntai → lähtö
siivoustalkoot
leirin päätös
klo 14 jälkeen - lähtö
Schedule proposal

(The participating group decides upon and might adjust the schedule at the beginning of the week)
Most days of the week will follow a regular daily structure:
8-9
Morning hour (guided)
9-10
Breakfast
10-11
Morning importants
11-13
Workshop
13-14
Lunch
14-17
Workshop
17-18
Dinner
18-20
Open space / Needs hour
20-22
Sauna +
Evening snack
The changes to daily structure include:
2.8. Monday → Arriving
Until 15:00 - arrival
introduction to community structures
Cultural Collective Kukoistus introduction
3.8. Tuesday → Planting

4.8. Wednesday → Growing

5.8. Thursday → Growing

6.8. Friday → Harvesting

7.8. Saturday → Celebration
session focused on reflection and integration
celebration ceremony
low-key fancy dinner
8.8. Sunday → Leaving
after 14:00 - departure
---

Milo Salminen - Nature guide, Artisan, Artist


My belief is that one of the most important tasks for humanity in this time is to come back into a deeper connection with nature. The understanding and experience that we are inseparably part of the larger whole creates a space for healing in ourselves and for the whole planet. Us humans, as all existing parts, have an important place in this ecosystem.

Creative ritualistic practices have been a part of my life since I was very young. Song, dance, music, playfulness and different natural elements are parts of which I create my rituals and ceremonies. I had the joy to participate in many communal rituals in the past 10+ years, both as a participant and the master of ceremony. My animistic worldview has led me to include also other than human-persons into the circle of community: all living and seemingly lifeless. I have experienced how we can weave together the inner and outer Nature through ritual. I hold degrees as an artisan and in nature studies. I have practiced ritualistic witchery and magick for 25 years and I have been deepening my experience in shamanic ways of working for the last 13 years.


---
---

Sini Siipola - Dancer, Folkdancer, Student of animal training


One of the most important things I've experienced is to be seen in nature's eyes; I belong here, I exist as moss, water, ant, pine tree does.

I've got perspectives on ritual through dance and shamanistic world view. Both are ancient, living traditions. By dancing I've learned to exercise my senses, strengthen my health, work with space and join one's movement. I've learned to dance together. I "met" shamanism for the first time as a teenager. I walk and spend time outdoors. I greet, look, ask and listen; in- and outwards. I seek co-operation with the surroundings. I've learned shamanistic techniques from Jaana Kouri and Christiana Aro-Harle.


---
---

Dagmara Maslowska - Somatic guide, Performing artist


I found myself, year after year, turning more inwards and tending to the connection with ancient wisdom that my body holds. Dance is my spiritual practice. I am interested in how, through an easy combination of tools coming from different fields, can I guide people into exploration of who they are (here and now), often leaving the studio and taking time to dialogue with the surroundings.

Mara is trained in movement improvisation, butoh dance, contemplative practices, sensorial theatre and ensemble theatre work. Education in Dance and Somatics is her foundation. She is currently expanding it through ecological perspectives into research on Ecosomatics and studying communication with the more-than-human world.


---
---

Julia Kukkonen - Facilitator, mentor


Julia is a sharp-eyed, versatile and gentle facilitator, holding space with an open heart for others to find their unique wisdom.

During Kesäkoulunen, Julia will be a part of the guide team holding space for the exploration of temporary community's social structures and facilitating integration at the end of the camp. She is bringing in knowledge from theory as well as from the experience of living in different kinds of more or less intentional communities for the entirety of her adulthood. Julia is passionate about systems thinking and its practical applications to holding space for group processes, and has studied them in Bateson Institute led by systems thinker Nora Bateson.


---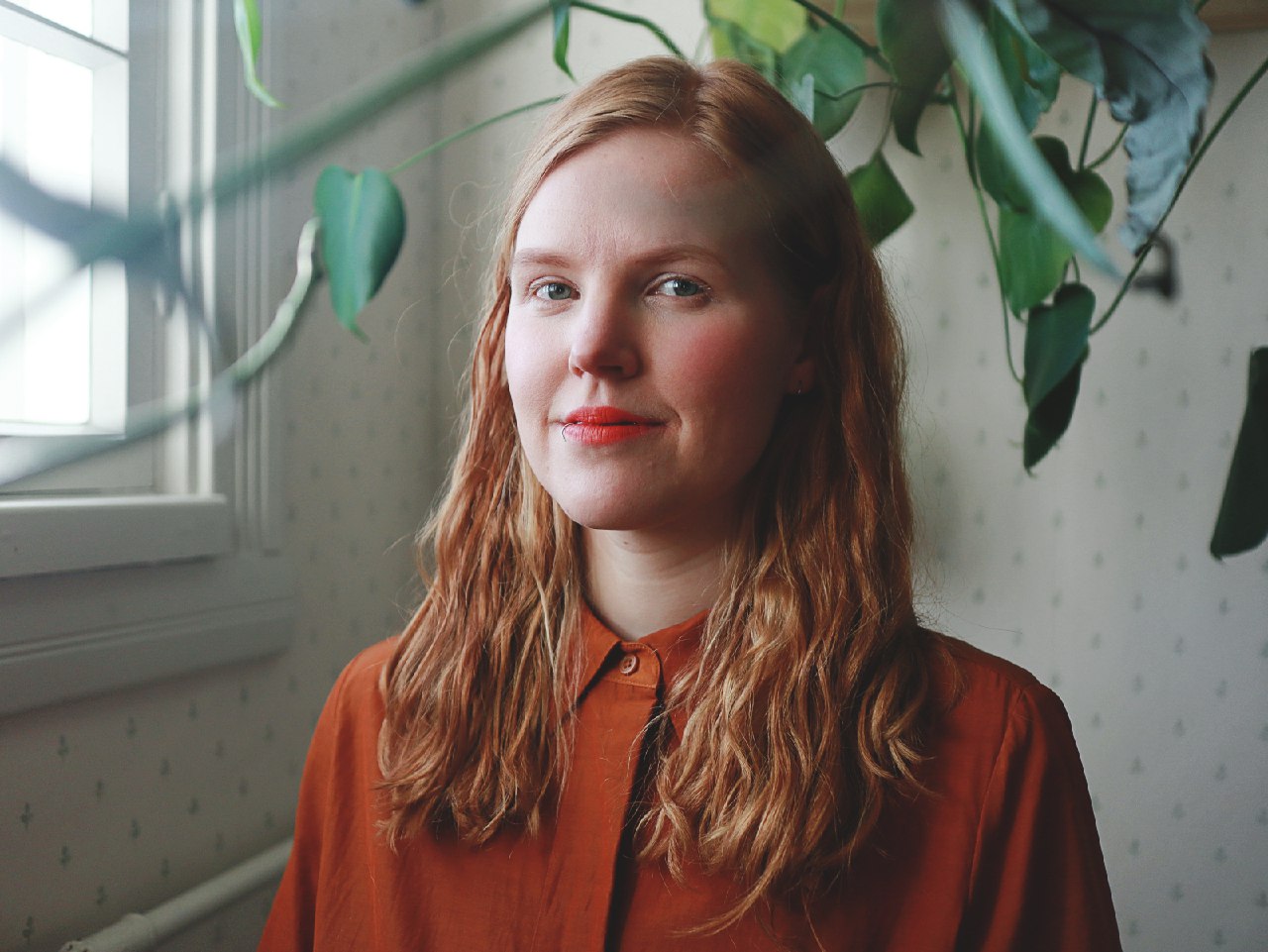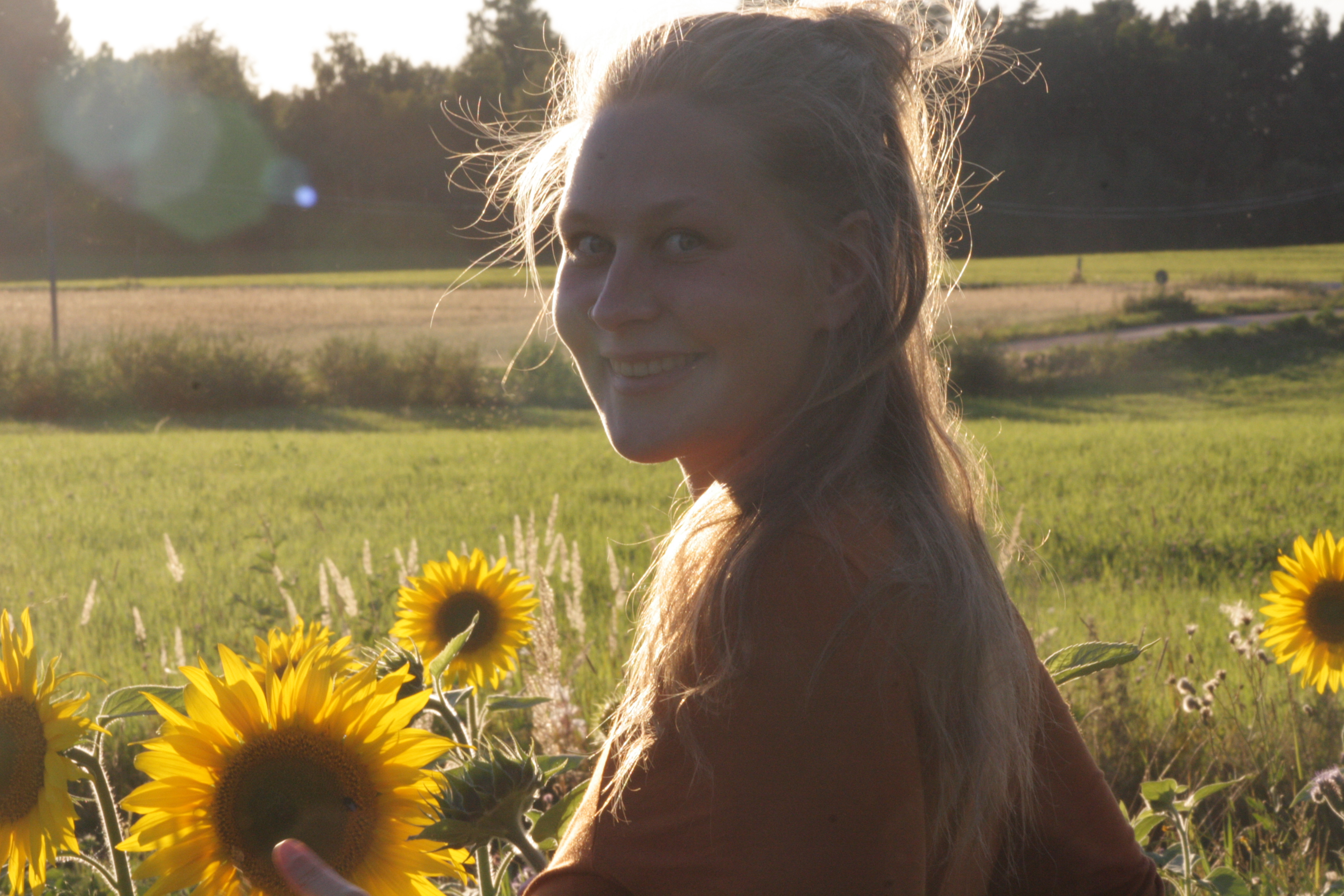 ---

Inkeri Kautto - Facilitator, Lover of the Earth, Student of community education (Humak)


Community, embodied experience and wellbeing have been guiding me on my path for a good while and my greatest teachers amongst many others have been nature simply the breath. My sharings are based on my own experimental research on the world of communities and ecovillages as well as my own body through various embodied methods.

I will be sharing practises that nurture the structures of a community and hold space for the most authentic expression of ourselves.


---
Turvallisuuskäytännöt

Seuraamme voimassa olevia suosituksia liittyen Covid-19 -pandemiaan ja järjestämme Kesäkoulusen suositukset huomioon ottaen. Pyydämme osallistujia tulemaan vain täysin oireettomina tai tuomaan mukanaan tuoreen negatiivisen Covid-testituloksen (joka on otettu korkeintaan 72 tuntia ennen tapahtumaan saapumista).
Käytännössä

Päivämäärät:
maanatai 2. - sunnuntai 8.8.2021

Paikka:
Kulttuurikollektiivi Kukoistus, Korkeoja, Kokemäki
https://www.kukoistus.org/kukamitaha
Paikka on maaseudulla, noin 30 minuuttia Porista kaakkoon. Kesäkoulunen tapahtuu Kukoistus-kollektiivin tilalla ja käytämme Kulttuurinavettaa aktiviteetteihimme.
Ympäristö:
metsiä, peltoja, pieni järvi aivan vieressä ja suurempi noin 25 minuutin kävelymatkan päässä.
Majoittuminen:
teltoissa tai jaetussa tilassa (Kulttuurinavetta)
Sisältää:
ohjattu ohjelma (35 tuntia), materiaalit, majoitus, perustarvikkeet, neljä kasvisateriaa päivässä (aamianen, lounas, päivällinen, iltapala), todistus.
Todistus:
Kaikki koko
Kesäkoulusen
suorittavat osallistujat saavat virallisen
Sydenkoulu - Place of Becomings: Kesäkoulunen 2021
-osallistumistodistuksen.
Haku

Hae mukaan Kesäkouluseen tämän lomakkeen kautta.
Tapahtumaan on rajallinen määrä osallistujapaikkoja ja
ne tullaan täyttämään ilmoittautumisjärjestyksessä
.
Hyväksymiskirje ja maksuohjeet tullaan lähettämään viikon sisällä täytetyn lomakkeen vastaanottamisesta. Tarkemmat tiedot käytännöistä, paikasta, saapumisesta ja tarvikkeista lähetetään osallistujille sähköpostitse heinäkuussa.
Osallistumismaksu

*Early bird -hinnat ovat
voimassa 20. kesäkuuta asti.
120e Early bird
kaikille Sydenkoulu ry:n jäsenille [
ohjeet jäseneksi liittymiseksi täällä
]
160e Early bird
/
*Perushinta
21. kesäkuuta eteenpäin
.
145e Perushinta
kaikille Sydenkoulu ry:n jäsenille [
ohjeet jäseneksi liittymiseksi täällä
]
190e Perushinta
Ota meihin yhteyttä
(venla@sydenkoulu.com) jos hinta on ainoa este osallistumisellesi, tai jos tarvitset osamaksusuunnitelman.
Jos haluat tukea vaikeassa taloudellisessa tilanteessa olevia, voit myös maksaa korkeamman hinnan kuin mainittu yllä.
Osallistujan osallistumisen peruuttaminen
Nykyisestä maailman tilanteesta johtuen haluamme tehdä osallistujaksi sitoutumisesta turvallista ja tarjota mahdollisuuden peruuttaa osallistuminen ylivoimaisen esteen (force majeure) sattuessa.
Täysi maksuhyvitys osallistumismaksuun sisältäen vahvistusmaksun (poislukien pieni käsittelymaksu): mahdollinen ainoastaan ylivoimaisen esteen tilanteissa (esimerkiksi maiden välisen rajan ollessa suljettuna tai äkillisistä terveydellisistä syistä, jolloin edellytämme lääkärintodistusta tai positiivista covid-19 testitulosta). Muissa tilanteissa osallistumismaksua ei voida hyvittää.
Muista syistä, tai viime hetken perumisesta emme tarjoa maksuhyvitystä.
Safety Policy

We are following current government regulations regarding Covid-19 and we will organize the Little Summer School accordingly. We kindly ask you to come only if you are either fully symptomless or can provide us with a recent negative Covid test (taken max. 72 hours prior to the arrival).
Practicalities
Dates:
Monday 02. - Sunday 08.08.2021
Place:
Cultural Collective Kukoistus, Korkeaoja, Kokemäki
https://en.kukoistus.org/kukamitaha
It is a rural area circa 30 minutes South-East from Pori, Finland. The school takes place in the premises of the Kukoistus community and we will be using Culture Barn for our activities.
Surroundings:
forests, fields, one smaller lake across the street and one bigger within ca. 25min walk
Accommodation:
tents or shared event space (barn)
Included:
guided program (35 hours), materials, accommodation, basic necessities, four vegetarian communal meals per day (breakfast, lunch, dinner, evening snack), certificate.
Certification:
All participants completing
Kesäkoulunen
, will be given an official
Sydenkoulu - Place of Becomings: Kesäkoulunen 2021
certificate of participation.
Apply

Apply for the Little Summer School using this form.
We accept participants on a rolling basis
and there is a limited number of places available.
The acceptance letter and payment details will be sent within a week after receiving a filled application form. More practical information about the place, travel and what to bring will be sent to the accepted participants in July via email.
Participation fee

*Early bird price valid
until the 20th of June
.
120e
Early bird
for all Sydenkoulu ry members
[
become a member via this link
]
160e Early bird

/
*Basic price
from 21st of June
onwards.
145e Basic
for all Sydenkoulu ry members
[
become a member via this link
]
190e Basic
Contact us
(venla@sydenkoulu.com) if the fee is what prevents you from participating or if you need a payment plan.
If you would like to support those in a difficult financial situation you can also pay more than indicated above.
Cancellation policy

Due to the current situation in the world, we want to make it safe to commit to participation, and therefore offer a cancellation policy for major obstacles.
Full refund of the participation fee (minus a minor handling fee): only possible by major obstacles (e.g. closed borders) or sudden medical reasons (in this case you shall provide us the doctor's statement or a positive Covid-19 test). Otherwise the participation fee will not be refunded.
By other reasons or last-minute cancellations there is no refund available.