VILLAGE LABORATORY ON
ECO

SOMATICS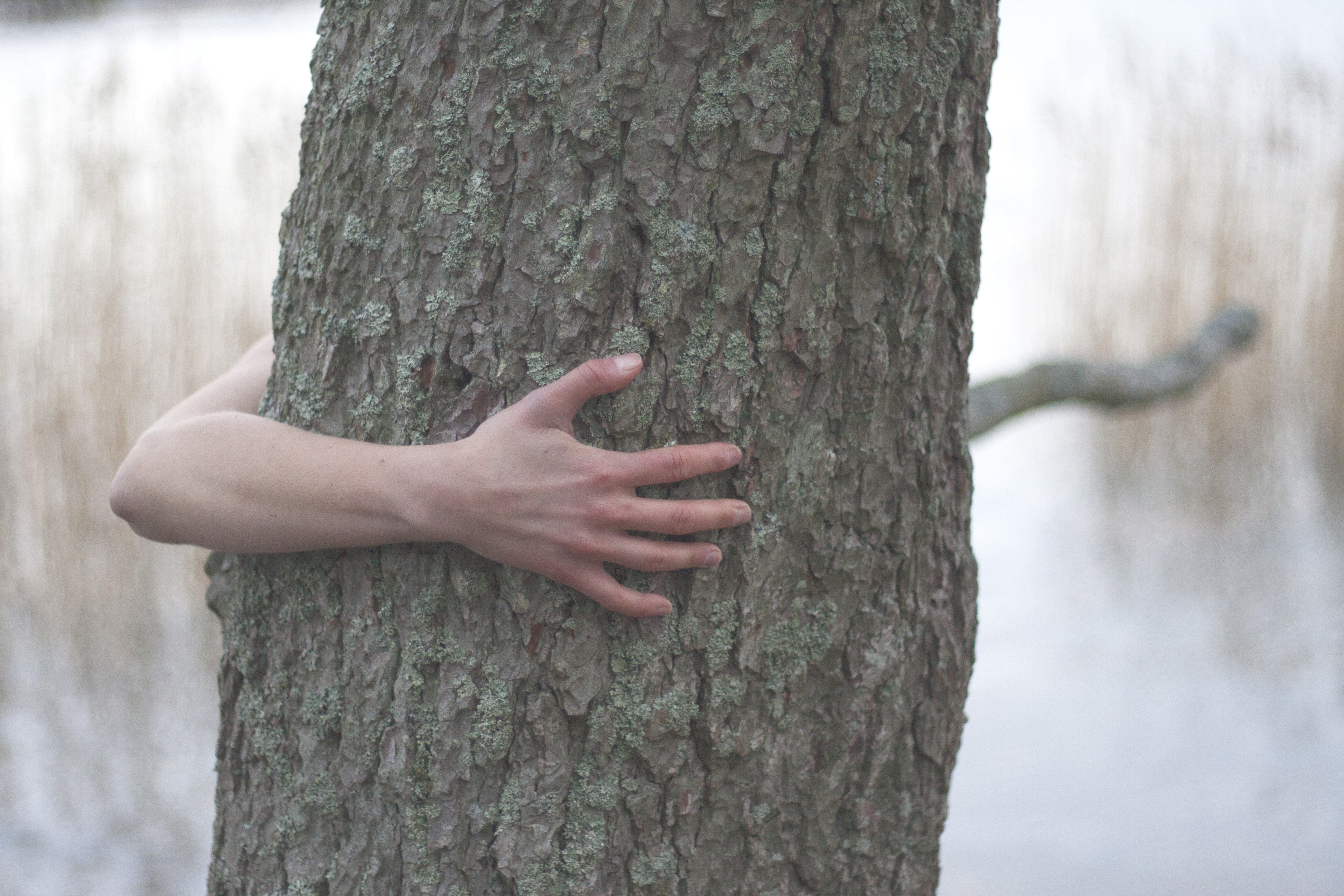 Village Lab
(shortly) is a
monthly
weekend gathering for exploring ways of
relating to the world
we live in through
bodily senses
and
movement improvisation
.
Being more in nature over the last few years has inspired in me new possibilities of moving and sensing. I have been tapping into the human body's ability to communicate with that vast aliveness and observing how the way I am has shifted into a more settled, playful, healthy way. There has been a growing urge in me to share with others what ecosomatics has to offer. I got to the point where I decided to open my research for others and invite more people to this work. That is how the Village Lab was born.

The addition of ecological perspective to the field of somatics expands our understanding of who we are. It plugs us to a continuum of life on Earth where everything that is there: everything that decomposes, breathes, crawls, flies, jumps, climbs, swings and sways… is
connected
. And that we have access to it through our bodies - as we walk barefoot on wet grass and in the movement of our fingers brushing through the air that the trees breathe out. This brings a possibility for us to feel how our wellbeing is not separate from the wellbeing of our environment; one being born into the other.
We will be moving across the relationship between: Body - Mind - Earth.
We are going to work both
outdoors
(as much as the conditions allow us to) and come back
inside
for parts of the program that focus on introducing an idea, reflection, discussions and sharing. There will be space for individual practice and group work. At the beginning of each Village Lab we are going to set an intention which shall bring more personal focus to the work we are doing.
We are going to learn how to ask questions and navigate through the insights that they open. We are also going to challenge ourselves with not knowing where we are exactly going or not being able to find exact answers.
The lab's focus is on processes, adaptations and interactions, rather than fixed goals.
The labs develop and evolve through a
facilitated co-creation process
. Our group will be introduced to
Revonkylä's
community
. Our weekend schedule will also carry elements of communal living striving towards sustainability.
Village Labs are hosted by Sydenkoulu's somatic guide, Dagmara Maslowska (Mara) -
is trained in movement improvisation, butoh dance, contemplativ

e practices, sensorial theatre and ensemble theatre work. Education in Dance and Somatics is her foundation. She is currently expanding it through ecological perspectives into research on Ecosomatics and studying communication with the more-than-human world.
Schedule proposal
The Village Lab
starts on Friday evening and ends on Sunday afternoon
. The idea is to have a set opening and closing together. There is also an option to stay a bit longer on Sunday for those who wish to (to be discussed with the community). In between, we will organically develop the proposed schedule and follow our needs into sauna, rest, dance, dialogue, cooking, screening, sharing, silent/nocturnal walk…
Friday:

Arrivals
until 17:00
.
Opening. Communal dinner. An introductory evening session.
Saturday:
7:30-8:30
Morning Hour
8:45
Breakfast
9:30-12:30
Guided program
13:30
Light lunch
14:30-18:00
Guided program
19:00
Dinner
Open space…
Sunday:
Open space…
9:00
Celebration!
proposal: CI jam / Sunday morning disco / sauna + snacks
~11:00
Brunch and closing
Apply

To apply,

fill in this form online

.

Deadline for applying isFriday noon one week prior to the event

.

In case you would like to ask something, please feel free to write directly to:

mara@sydenkoulu.com

We accept participants on a rolling basis and there is a limited number of places available.

The minimum number of participants is 4. We are going to work in a small cozy group of ca. 10 people.

The acceptance letter and payment details will be sent within a week after applying.

More practical information

about the place, travel and what to bring will be sent to the accepted participants via email.
Safety Policy

We are following current government regulations regarding Covid-19 and we will organize the Village Laboratory on Ecosomatics accordingly. We kindly ask you to come only if you are either fully symptomless or can provide us with a recent negative Covid test (taken max. 72 hours prior to the arrival).
Each participant coming to the Village Lab is responsible for their own accident insurance.
Dates
The Village Lab happens every month with a summer break (July-August).
The schedule for
2021
:
Oct 22.-24.
Nov 12.-14.
Dec 10.-12.

(new!)
The schedule for
2022:
Jan 21.-23.
Feb 11.-13.
Mar 25.-27.
Apr 8.-10.
May 13.-15.
Jun 10.-12.
CANCELLED
Deadline for applying is Friday noon one week prior to the event.

Place

Revonkylä (North Karelia) ca. 50 km East from the city of Joensuu.
Coming by bus → there is a direct connection from Joensuu (Joensuu-Ilomantsi, the ticket costs 7€) and it is possible to organize a lift from the bus stop (Revonkyläntie th) for the participants.
Coming by car → it is possible to drive all the way to Revonkylä and park the car by the house. We be organizing ride-shares for each lab.
Accomodation
Shared space (studio) or countryside hut (huvimaja). There might be a possibility for a private room (to be discussed closer to the date).
Participation fee

Includes: accommodation, guided program, materials, basic necessities, food (vegetarian).
60€ / Village Lab
51€ / Village Lab (for Sydenkoulu ry members)
Want to become member? Read more here.

If the fee is the only reason that makes it impossible for you to join, please contact me on mara@sydenkoulu.com. We strive to make Sydenkoulu's program accessible for anyone regardless of their financial situation.
If you are Sydenkoulu ry member it is also possible to donate
from the heart
in order to help us develop our operations and make it financially sustainable.
Cancellation policy

Due to the current situation in the world, we want to make it safe to commit to participation, and therefore offer a cancellation policy for major obstacles.
Full refund of the participation fee (minus a minor handling fee): only possible by major obstacles (e.g. ban on travelling) or sudden medical reasons (in this case you shall provide us the doctor's statement or a positive Covid-19 test). Otherwise the participation fee will not be refunded.
By other reasons or last-minute cancellations there is no refund available.
---
Would you like the labs to happen more often? Are you drawn to this work and would like to help make it happen closer to you?
Write to me on mara@sydenkoulu.com.
I am open to collaborations and to hosting The Laboratory on Ecosomatics in other locations as well.